At the Hatch House Bed & Breakfast, we pride ourselves on offering our guests rest and relaxation. Choose the comfort of your room, the common spaces inside, or one of the outside porches or patio areas. In the summertime, enjoy relaxing around the pool, found at the upper terrace to the property.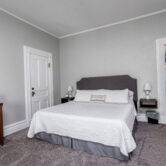 Restful Nights
Our rooms are all tastefully decorated with a variety of amenities to make your stay with us comfortable.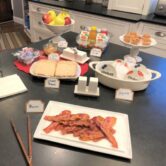 Delicious Breakfasts
Typical breakfasts include eggs, cold cereals, juice, fruit, yogurt, and bread. Special dietary restrictions can usually be accommodated.
Seasonal Pool
Relax pool side. Soak up the sun. Enjoy. (Open May through September).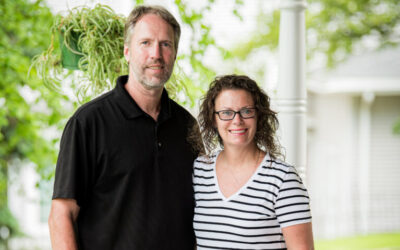 About Us…
We are a husband and wife team who enjoy meeting new people and sharing our home with them. Our goal is for guests to have a comfortable night's sleep, in a relaxing place, and wake well rested to a delicious breakfast. We mix the prestige and detail of this Victorian Era home with modern, comfortable amenities. When staying with us, you are always among friends and family. At the Hatch House, our home is your home.
Deep Roots Hard Cider Experience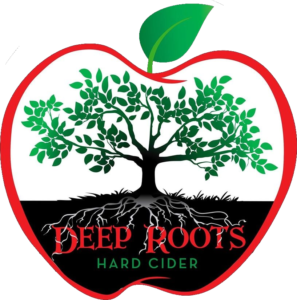 Nestled in the beautiful hills of Sugar Run, PA, and only a half hour drive from your stay, Deep Roots Hard Cider is everything you expect and more out of a cidery. We proudly invite you to visit the tasting room and enjoy a discount off any bottles purchased while there. You will not be disappointed when you taste what Deep Roots Hard Cider has to offer. This package includes a Deep Roots bottle for your room, a tasting experience at the cidery and a 15% discount off of any purchase while there. Select this add-on when you make reservations through our site or call us for more details.
Endless Mountain outfitters kayak experience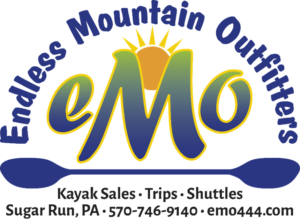 The natural resources of the area lend themselves well to the nature lover with state parks, hiking trails, winding roads, and of course the Susquehanna River. What better way to spend your days than exploring the river by kayak. Endless Mountain Outfitters (EMO) has that solution well in hand. No matter if you are traveling single or as a couple, for a short excursion or one of their organized events, EMO has a special deal for Hatch House overnight guests. Stay at the Hatch House and receive 20% off of any EMO kayak rental or organized float. Select this add-on when you make reservations through our site or call us for more details.
Grovedale Winery Experience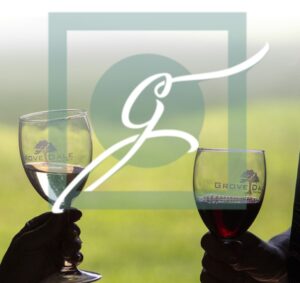 We are proud to introduce our guests to the Grovedale Winery, a favorite of the Hatch House. This package includes a Grovedale Winery bottle of your choice (six flavors on site to choose from), a wine tasting experience at the winery, plus a discount off of any wine purchase while at the winery, located in Wyalusing, PA.
Charcuterie board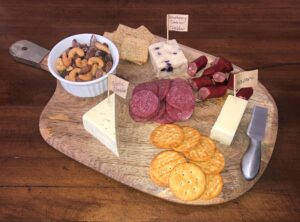 Discover the flavorful Artisan Cheeses and Meats from local packagers. This board will include a variety of meats and cheeses, served in common areas or in the comfort of your room.
floral arrangements
Brighten the decor in any of our rooms with something special from local florists. Call ahead to reserve your perfect floral arrangement.
Gathering Spaces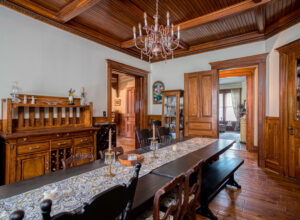 Hatch House Bed & Breakfast provides additional accommodations for businesses. Private gathering spaces are available for up to 12 people. Call us for more details.